Joris on the Podium both day with Romain Mahieu finishing 2nd on Saturday at USA BMX North American SX Series – Oldsmar, Florida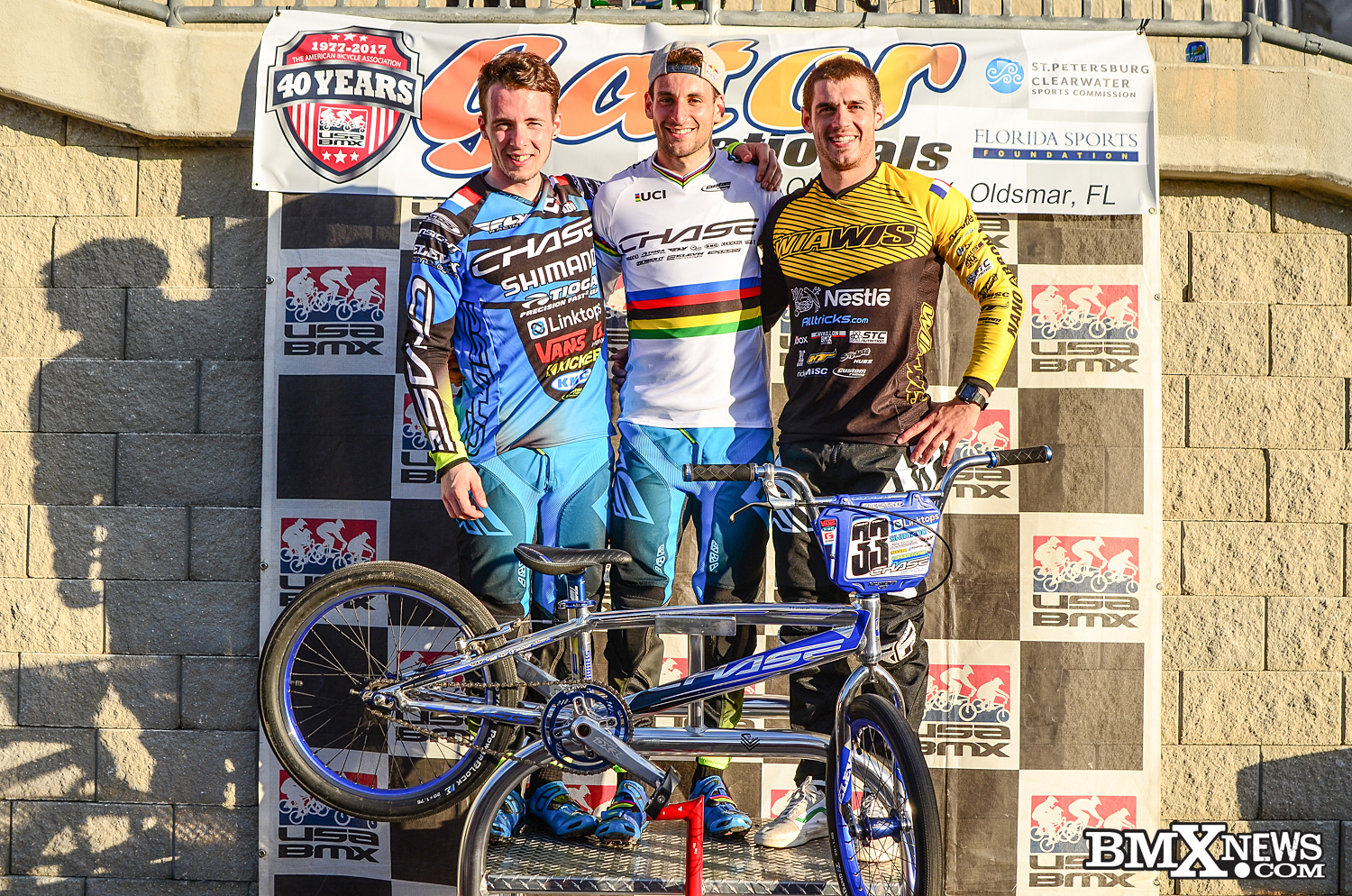 The USA BMX Pro series tour traveled to Oldsmar, Florida for stop 2. This would also be the 1st USA BMX SX style track of the season at one of the nicest BMX facilities in the World, Oldsmar BMX. The Chase BMX Pro team – Joris Daudet, Connor Fields, and Romain Mahieu all traveled to round #2 to compete and try to end up on the podium.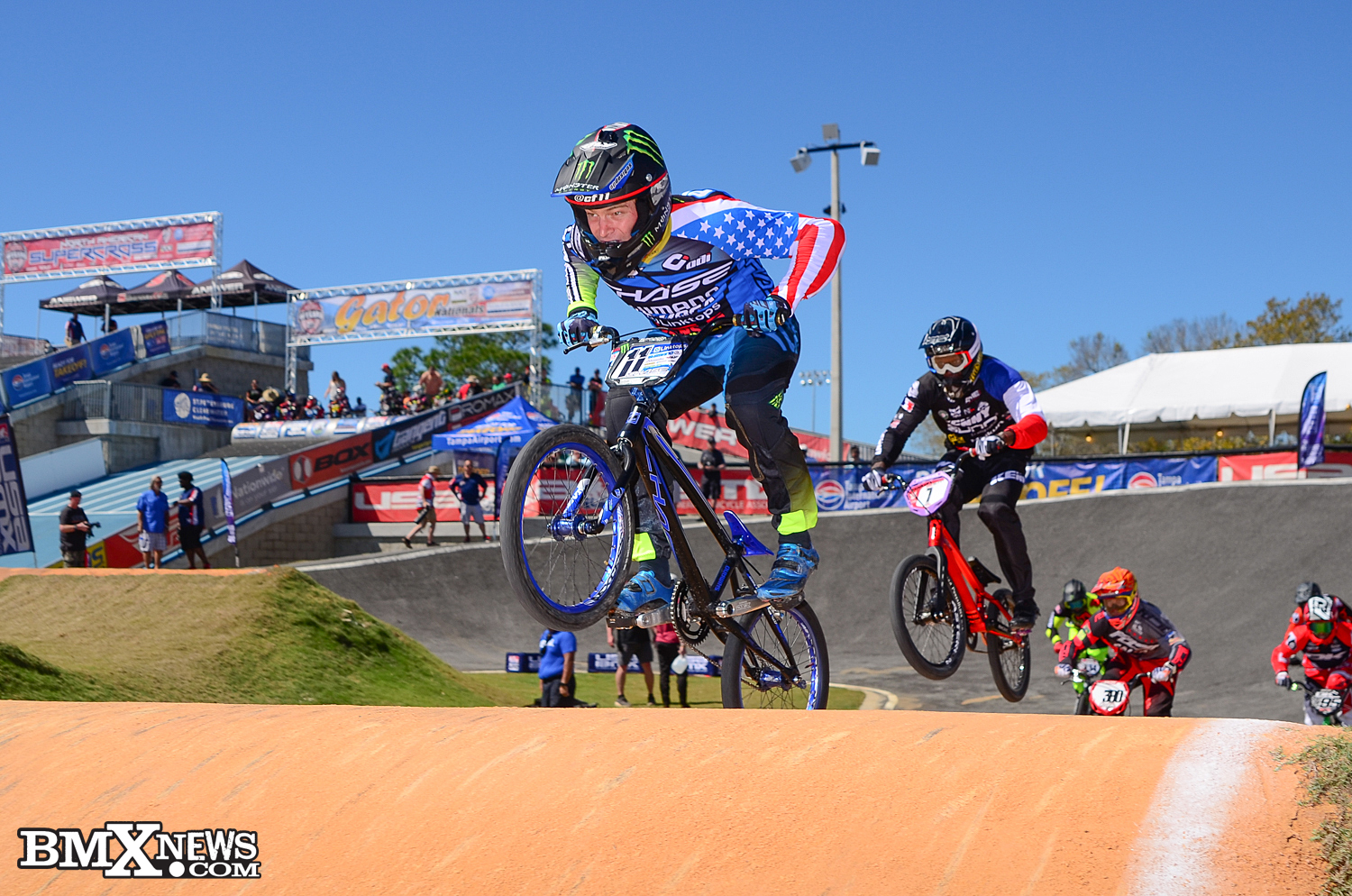 One Friday, the Pros took to the Oldsmar SX track and it was evident right away that this track is for the toughest BMX'ers in the world. The fast and technical track would no be forgiving to anyone making any mistakes, and the fans witnessed a lot of the top pro riders having problems with dialing in the track. 44 of the worlds fastest Elite Mens pro racers lined up, looking to make their way into the main event. All 3 Chase Pros rode string through qualification rounds. Romain would be nocked out after the 1/4, but Joris and Connor would both make there way into the main event. When the gate dropped down, Joris had a good start, but was unable to match the speed of Maris Strombergs. Joris would hunt him down the entire track, and just finish behind him at the line. Connor got stuck with a bad start and would be stuck mid pack, crossing the line in 6th for the night.

On Saturday, the Pros would take back to the track, and once again, the Chase Pros rode strong and all transferred out of the qualifying rounds, thru the 1/4 finals, and into the semi's. Unfortunately, the semi final would be the last race of the day for Connor, as he bumped with another rider just before the 2nd jump, causing him to get off balance and launch the 2nd jump. Connor would and flat bottom and be ejected off his bike and his day was done. Joris and Romain would both transfer out of the semi final and make their way into the main event. When the gate slammed, it was Joris with the hole shot and Romain was just behind in his slipstream. Joris rode away from the pack and Romain rode in tow all the way to the finish, giving the Chase team 1st and 2nd in the main event.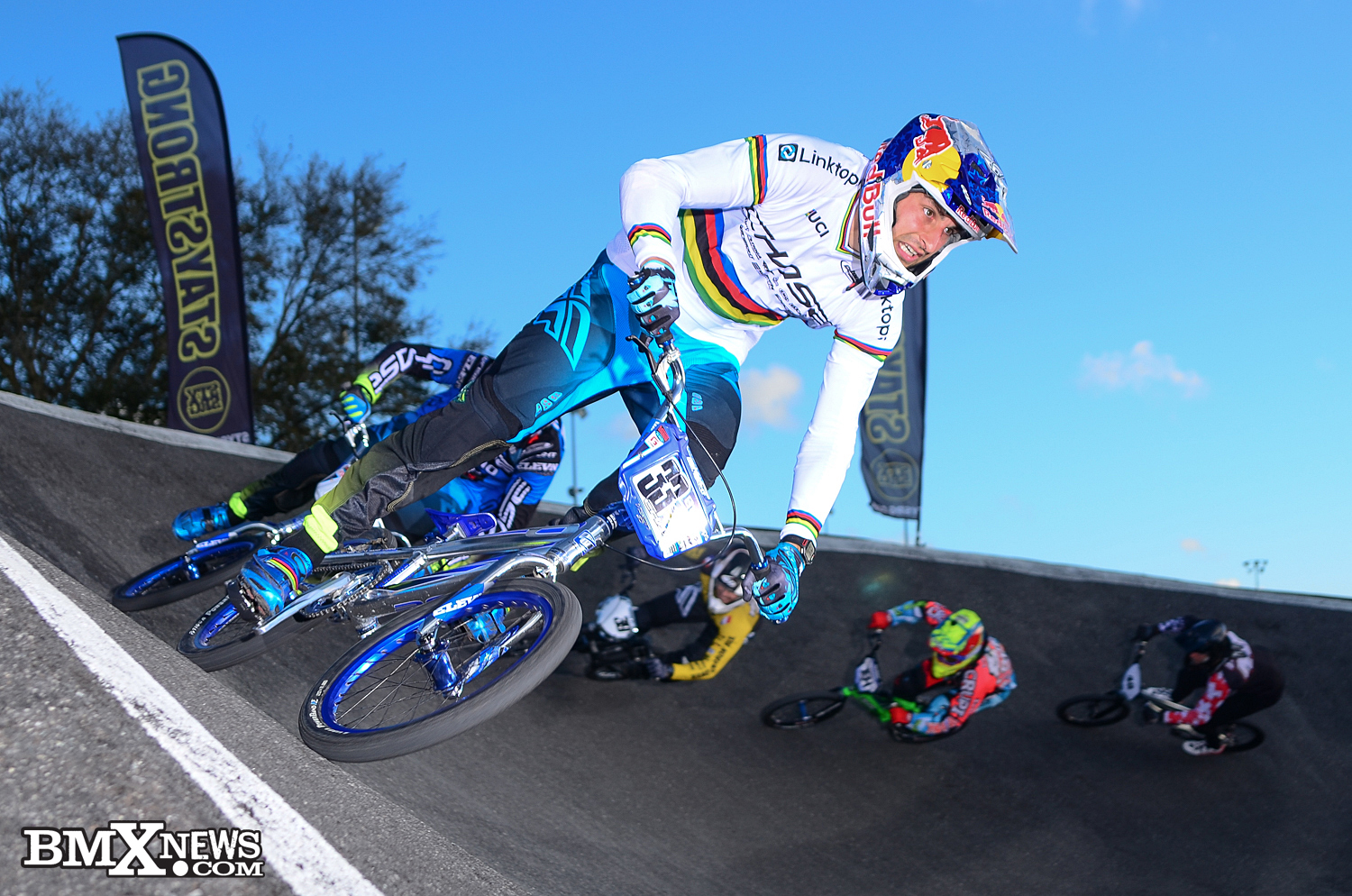 The riders now have a few weeks off before Round #3 of the USA BMX Pro tour, heading to Rock Hill, SC for the next leg of the USA BMX NASX tour as well. Hopefully we will see all 3 of the Chase Pros lined on the gate.